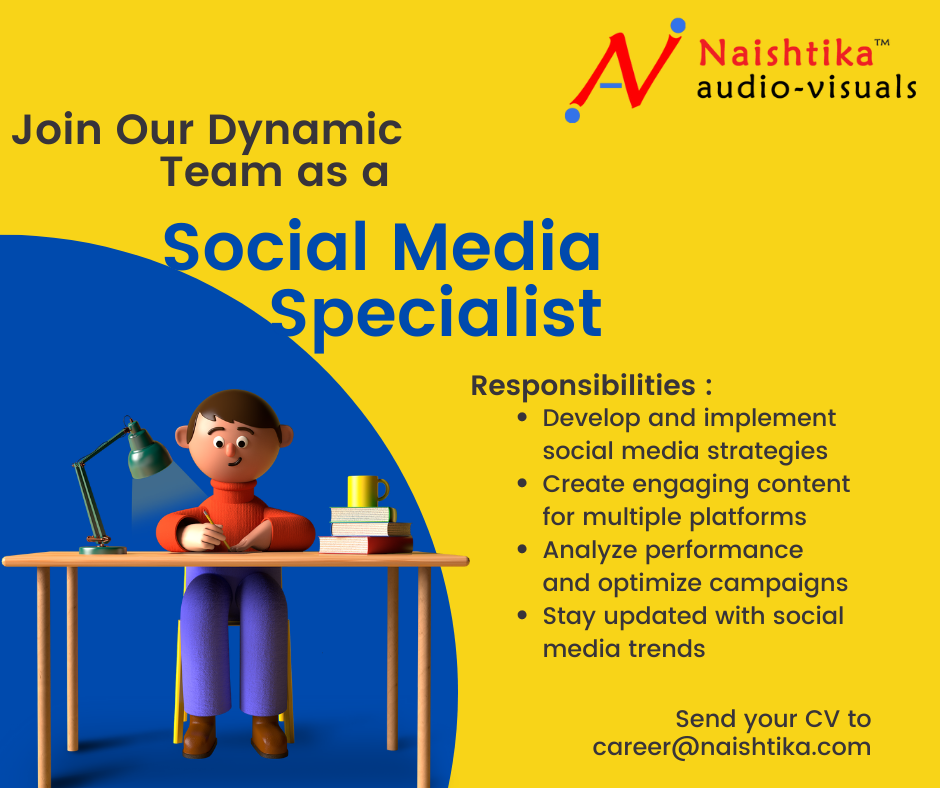 Full-time, Part-time, Contractor
Remote work from: Maharashtra
Job offer ended on May 29, 2023.
📢 Exciting Opportunity Alert! 🌟
Hey there! Are you passionate about social media and ready to take your career to new heights? Naishtika Audio Visuals is hiring a talented Social Media Specialist!
Develop & implement impactful social media strategies 🚀
Create engaging content for various platforms 📷
Interact with our awesome community & respond to inquiries ✨
Analyze performance metrics to optimize campaigns 📊
Stay up-to-date with the latest trends and platforms 🌐
Proven experience managing social media platforms 📲
Strong understanding of best practices and emerging trends 💡
Excellent communication skills, both written and verbal 🗣️
Proficiency in social media management tools 🧰
Creative mindset to drive innovative strategies 🎨
To apply, send your resume and portfolio to career[at]naishtika.com with the subject line "Social Media Specialist Application."
Join us in creating impactful campaigns that captivate audiences!
Spread the word and share this exciting opportunity with your friends who are passionate about social media! 🙌
🚀 Why Join Us?
Collaborate with a talented team in the dynamic world of video production 🎬
Work on exciting projects for diverse clients across industries 🌍
Personal and professional growth in a supportive environment 🌱
Competitive salary package with additional perks and benefits 💰
Ready to shape our social media presence and drive our brand forward? 🚀 Don't miss out on this incredible opportunity!