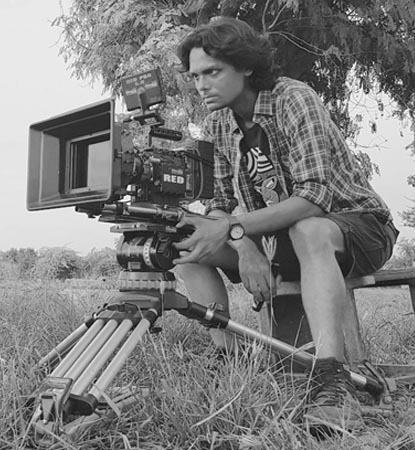 Alex
Cinematographer
Alex is a Cinematographer and Filmmaker who has worked on 3 Feature Films and currently working towards his fourth one. He has also worked on almost 50 commercials and 10 music videos along with almost 100 corporate and promotional films. He has also worked on other mediums like VR , AR and Game Design.
His Feature Film projects includes the very popular Gujarati Film "Chhello Divas"  and the critically acclaimed Gujarati film "Kookh". His commercial projects includes collaboration with clients like Edelweiss Bank, Global Music Festival, Ambuja Cement, Reliance Power, Adani Power, Tradebulls, House Of Furniture and many other alike.
He is currently working on a documentary series for Netflix on Prisons in India.
His VR and AR multimedia project consists of a short film Aatapi wonderland, which is a 30min laser show, water and fire show that includes VR and AR at Ajwa Waterpark.