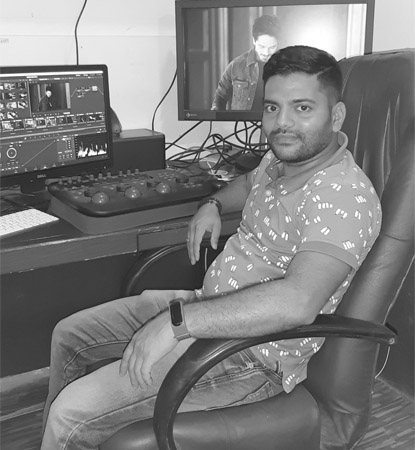 Nilesh
Colourist
Movie fanatic from a young age, Nilesh is talented and trained Colourist with several years of practice and hands-on experience.
His mastery with colours can be witnessed in music videos like AIB Udd Gye, Calling Your Name, Dhadkane Azad Hai, Jaguni Ghe Zara, Adhoorey, Halo Punjab, Barso, in commercials for Sangeetha Mobiles, Quickbook, Punjab National Bank and various other formats. His work with some of the leading names in the industry including Scoop Whoop, AIB and T-Series (Apna Punjab) are a testimonial to his splendid career. But success didn't come easy to Nilesh, before he found colours, his dark days can be dated back to the time when he was a simple machine room guy.
His never give up attitude and passion towards his work lead him to where he is now. Nilesh compliments his hard work for all his success and always manages to take away the positives even in the toughest of times.