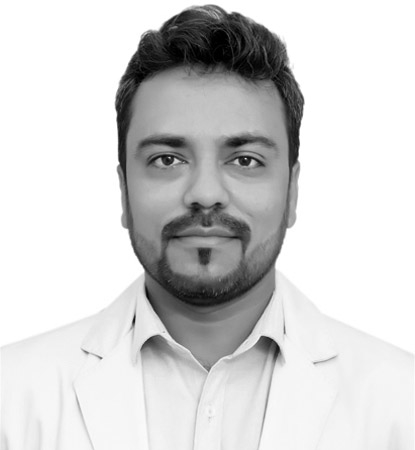 Prashant
Founder, CEO, Film Editor & Sound Recordist
Given his impeccable experience and superior command in various aspects of sound, Prashant is head of Sound Department at Naishtika™.  To be able to find one's true passion at an early stage of life is not everyone's cup of tea.
Prashant is formally trained in Edit and Sound Design from LV Prasad Film & TV Academy, Chennai. An able leader and a passionate film professional, Prashant has been a core part of numerous projects like Film, TV Series, Documentaries, TVCs etc. Some of his major stints include Location Sound Recordist for a TV series, Everest, by Ashutosh Gowarikar, On Location Editor for Hindi feature film Kai Po Che, Location Sound Recordist for Sameer, Chello Divas and Sound Designer for The School, Amdavad Junction. Besides, Prashant has also worked as the Chief Assistant Director in a Hindi feature film named Ye Hai Bakrapur. Best Sound Design award for his short film Red History and nominations for over half a dozen projects such as Voice of Titanic, Dhuruva Natchathiram, Walkie-Talkie, With You For You Always, Prakash vouch for his expertise.
Prashant's immeasurable career has helped him garner not only professional but personal skills as well. His gutsy nature and quick decision-making abilities have always made him stand apart from the crowd. Responsibility is Prashant's middle name. He has always been supportive of his fellow mates, helping them discover their true potential. And when in crisis, you will find the widest smile on Prashant's face because he is the guy with a plan.