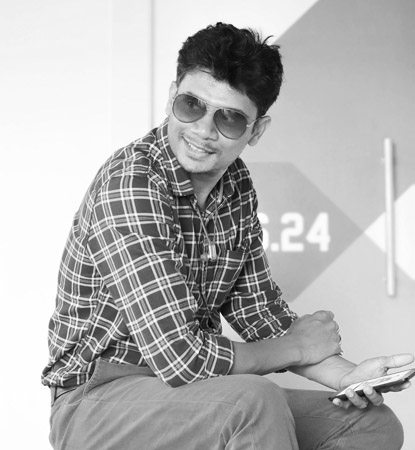 Sarang
Animation & VFX Supervisor
Sarang, a specialist from FTII with more than 10 years of experience is handling the responsibility as Naishtika's Creative Head.
After a specialisation in Animation and Computer Graphics from FTII, Pune, Sarang commenced his journey with major brands like HBO, ESPN, Sony, Zee, Reliance, SAB, the list goes on. His persistence and incline towards the art and design helped him flourish in various line of work including VFX, motion graphics and art design. His creativity is witnessed in various commercials, Films and TV shows for numerous brands.
Now, after 9 years of work and tens of ads and designs, Sarang has taken the initiative to head the creative wing of Naishtika™.