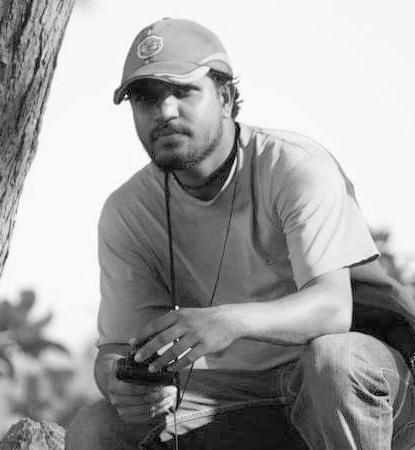 Yathi
Cinematographer
Responsible for capturing wonderful photographic vision of a director, the cinematographer has a crucial role to play in the filmmaking. A graduate from L V Prasad Film And TV academy with a specialisation in Cinematography, Yathi is Naishtika's Director of Photography.
Yathi is a highly appreciated cameraman who has been able to sharpen his camera skills through numerous years of experience. Yathi has worked on more than 25 feature films across various genres including Ishq not a love story, Chennai il oru nal, Vishudhan, Udtha Punjab and Left Right left as an associate cameraman. In his initial years, he applied his studies into the field of cinematography to garner a wholesome knowledge of camera and lighting in scenes. A good listener and what directors call him, a mind reader, Yathi, through his camera work, can bring scripts to life. Progressing into his career, Yathi was also presented with an opportunity to work as the lead DOP in a Tamil Film, Miral.
Yathi has been able to master cinematography techniques in various forms of films, these include corporate videos, short films, documentaries TVC and digital Ads.